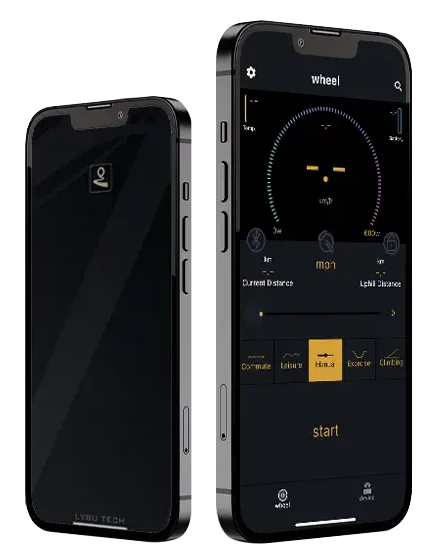 Use

APP

or

Bluetooth display

to control the bike
With the APP, you can upgrade the firmware set the assist mode and assist level see the speed, temperature battery level and mileage calibrate gyroscope repair the firmware and detect fault of the wheel. Wireless display with thumb throttle (optional) Display: speed, mileage, time and battery level Set: assist mode, assist level and gyroscope angle Throttle: Push the thumb throttle to start the motor.
Anti-

theft

function: Lost

bike

tracking
You can report lost when you bike is stolen. After you report lost, when the bike is connected to the APP The system will locate the position of the smart phone disable the motor immediately and upload the information to the server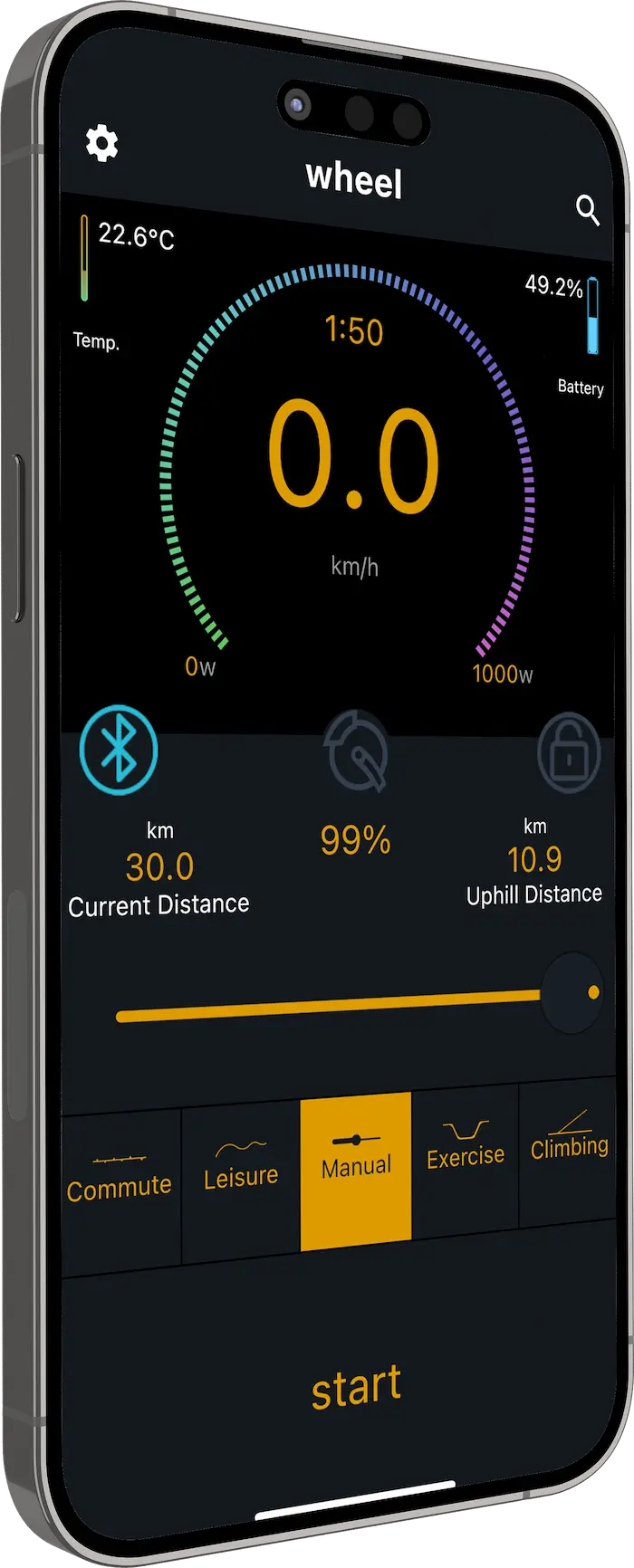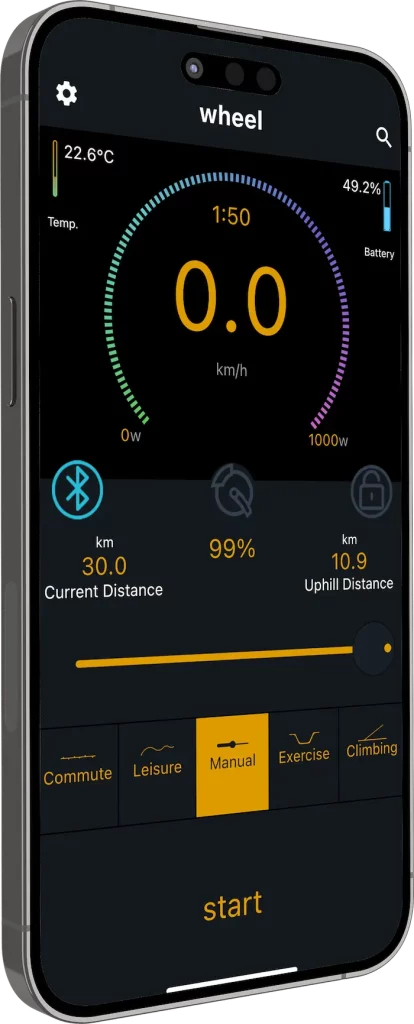 Change motor settings and view your ride statistics with app. Available for iOS and Android.